Project / Marketing Coordinator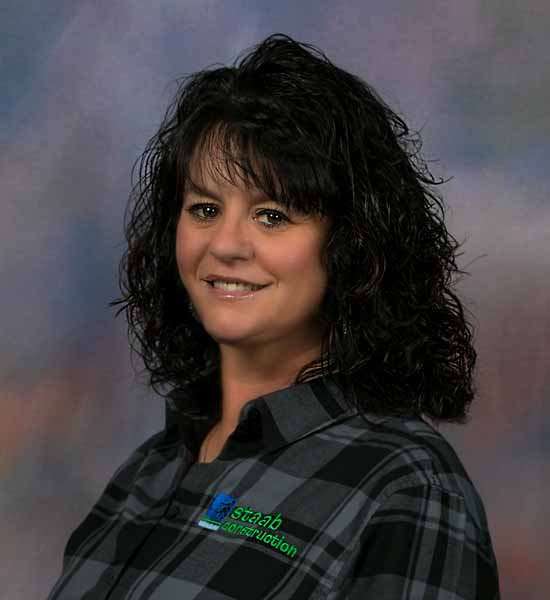 Since 1994 April has had experience in restaurant construction, project coordination and scheduling. April joined the Staab Construction team in 2014 providing Project Coordination in water and wastewater facilities, assisting Project Managers in project set up, scheduling, shop drawing procurement, purchase orders, subcontracts, closeout, and warranty documents.
April will assist in all projects from the begin to closeout. Experience in AIS requirements (American Iron and Steel Act). She maintains a superior grasp of all aspects of the project.
Project Coordinator Graduate- ABC Construction
Marketing Course- ABC Construction
Leadership Course- ABC Construction
Dale Carnegie Graduate
United Way
ABC Construction