STAAB CONSTRUCTION CORPORATION
We are 100% Employee Owned
Careers at Staab Constuction
Consider employment with the Staab Construction Team today! We have a reputation as a great place to work with growth opportunities for employees at all levels. We hire many positions including laborers, equipment operators, process pipe & equipment installers, carpenters, cement finishers, project managers, project assistants and drafters at all experience levels.
Not ready to apply or you have a question about working with us?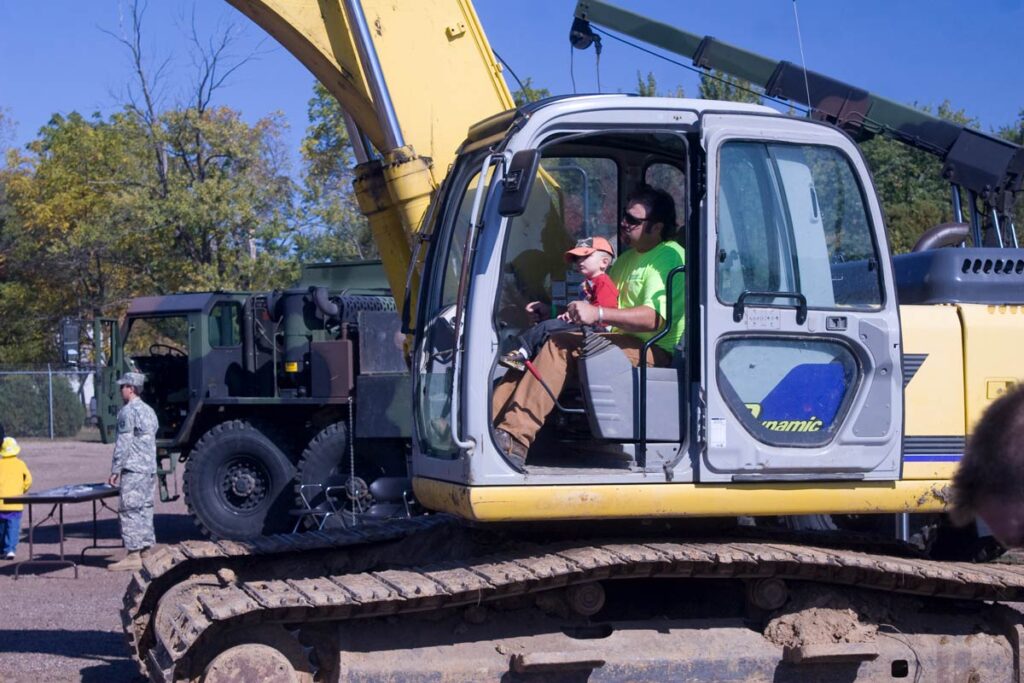 We know family and personal time is important. Because of this, job crews normally work four 10-hour days to allow employees longer weekends for personal and family time.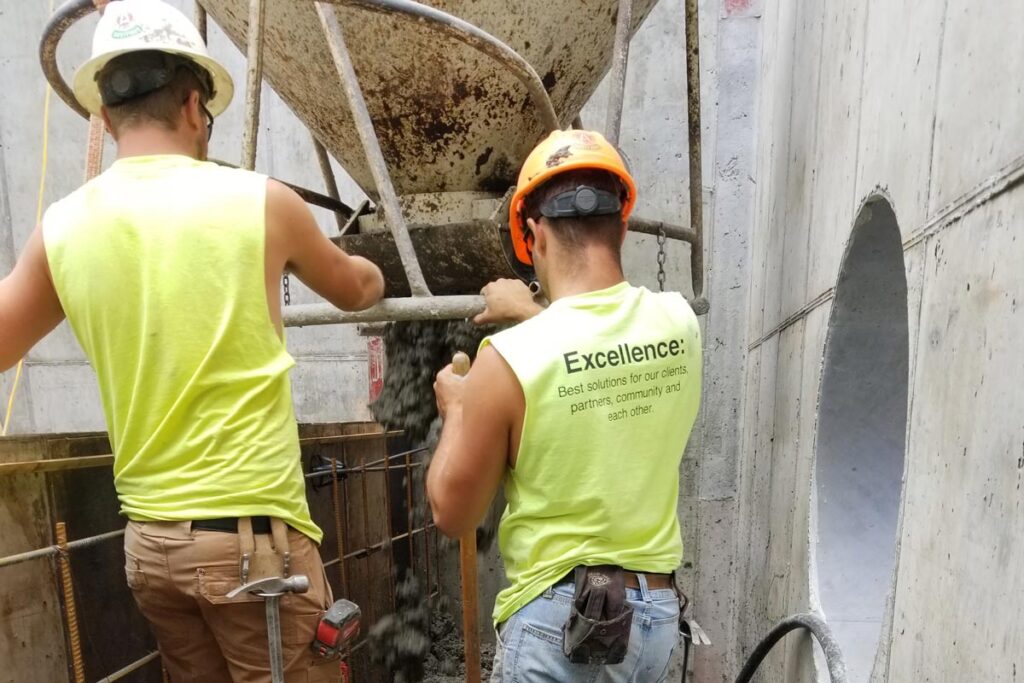 All full time employees are offered a variety of growth and education opportunities including apprenticeship programs, supervisor training programs and career pathing.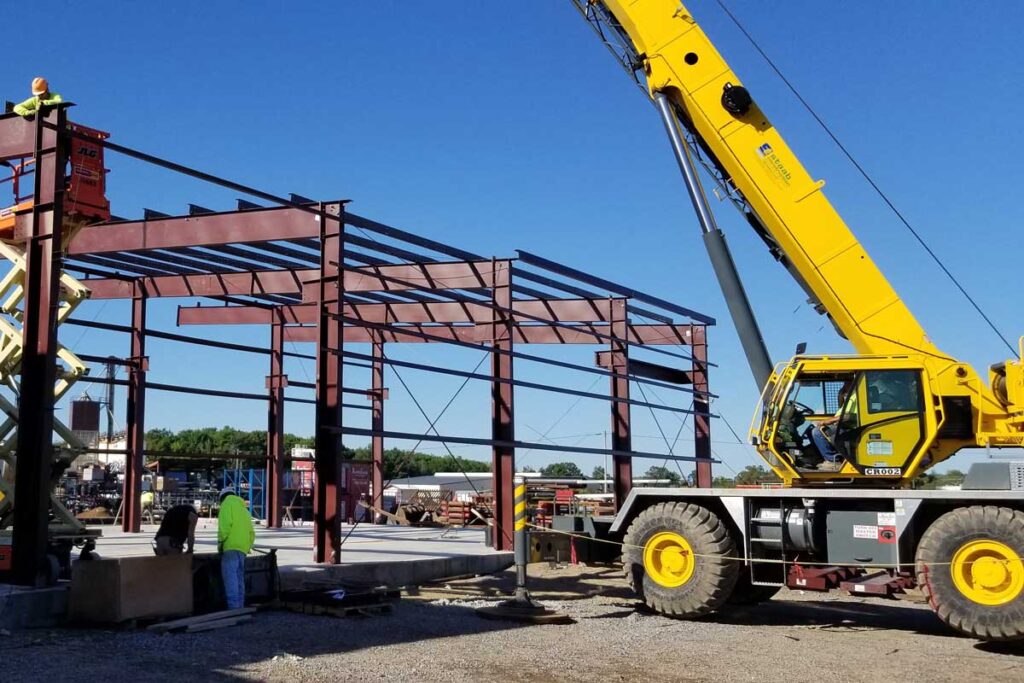 QUALITY TOOLS AND EQUIPMENT
You will provide standard non-power hand tools only. The company will provide power and special tools and equipment necessary to make your job run smoothly and efficiently. The company in committed to maintaining its equipment in excellent working order.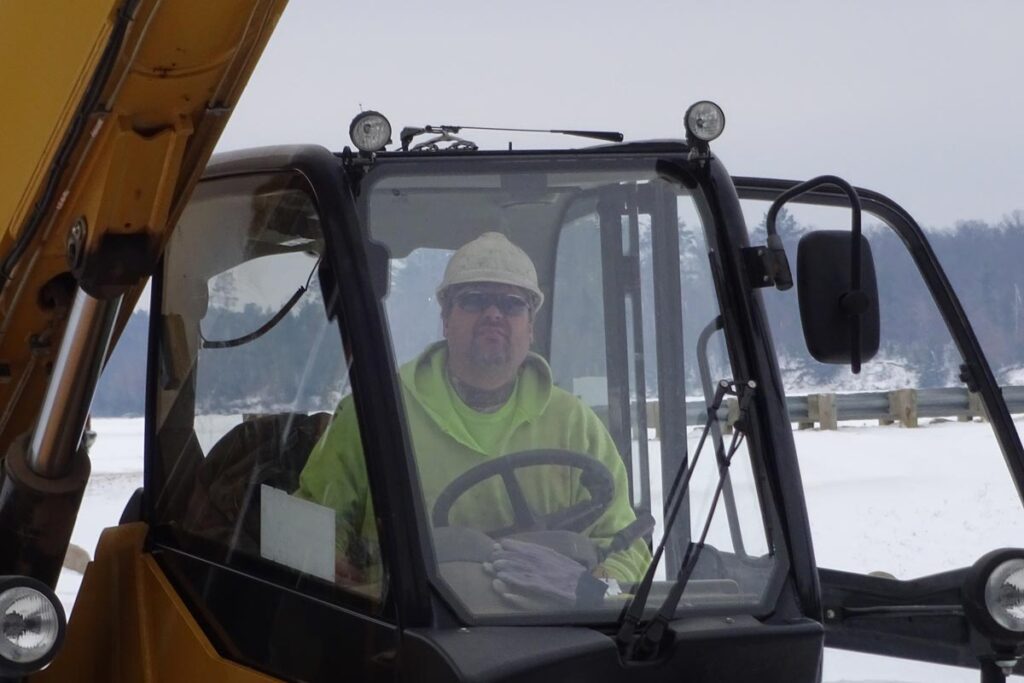 Receive OUTSTANDING BENEFITS
In addition to excellent wages, you will have one of the best benefit packages in the industry, including Health Insurance, Profit Sharing, Short-term Disability Insurance, Long-term Disability Insurance, Pretax Child Care Benefits Plan, Pretax Unreimbursed Medical Expense Plan, a variety of Retirement Plans, 401K Plan, ESOP Contribution, & Dental. Leave of Absence Plan (Vacation, Sick, Holiday, etc.), Subsistence Pay when working more than 50 miles from your home, Prevailing wage benefit package when applicable, Employee Assistance Plan offering professional consultation, evaluations, Christmas & Summer family events, and solutions for personal and work-related issues.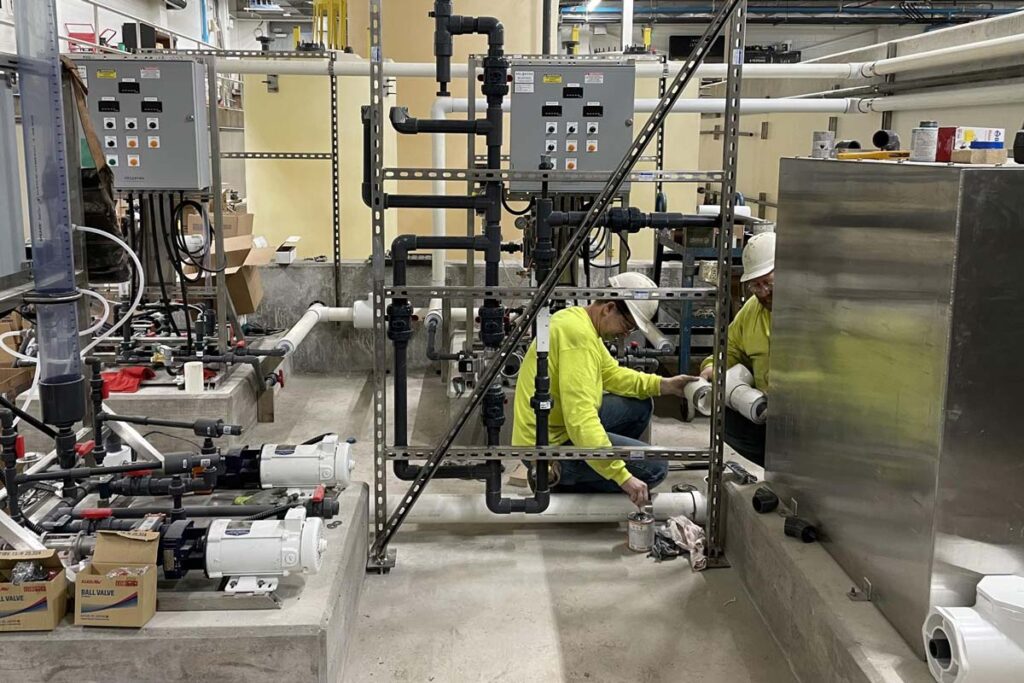 Your skills and experiences will be well rewarded with annual cost-of-living, merit and promotion raises to eligible candidates.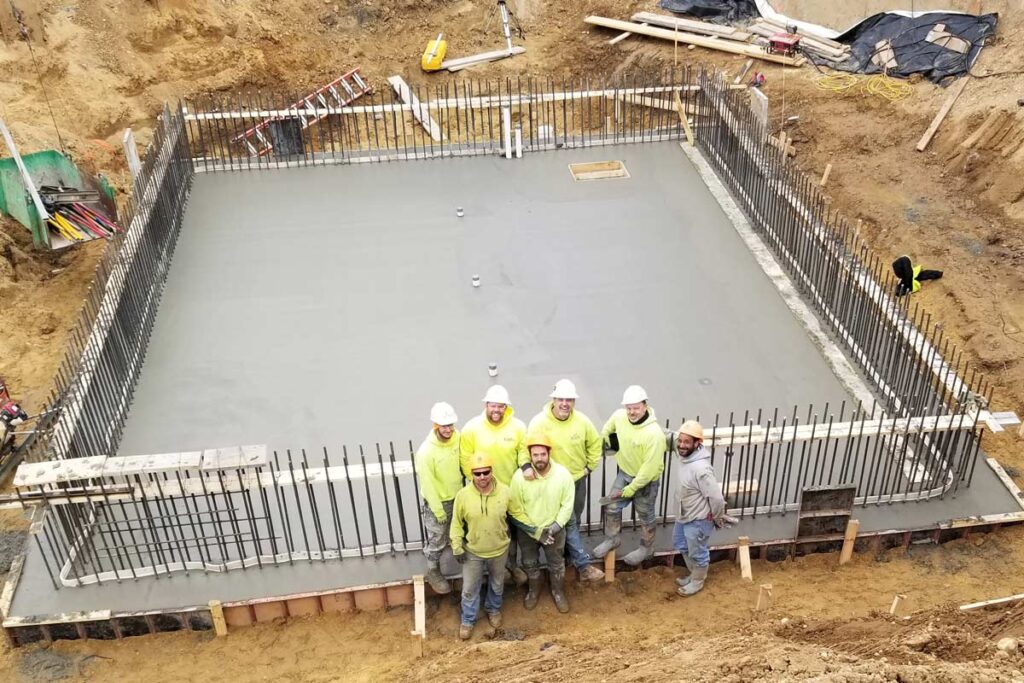 100% EMPLOYEE OWNED COMPANY
The benefits of being employee owned through an ESOP can be significant. According to The ESOP Association, employees of employee owned companies enjoy significant advantages over employees of other companies. Research has shown that companies that are employee owned pay higher wages to employees, pay better benefits, and provide significantly greater retirement income for employees than non-ESOP companies.
What makes our founder, Aaron Staab, most proud about Staab Construction?
Without a doubt, it is our employees. They have built this company into what it is today. Without them, Staab wouldn't have the excellent reputation we enjoy in our niche market of water and wastewater facility construction.
-Aaron Staab
PLEASE READ CAREFULLY Before Filling Out Application
To remain in compliance with federal regulations and our Affirmative Action Plan, every application received at Staab Construction Corporation must be documented. For these reasons, the following Applicant Policy has been adopted by Staab Construction Corporation.
We are a drug free employer. Pre-employment drug screening is required.
Applications and resumes will be accepted only when there is an open or listed position.
All applications must be completed and submitted electronically through the Company website at www.staabco.com/employment/.
In addition to completing the application materials, the applicant will also be given the opportunity to complete an Affirmative Action Questionnaire. This questionnaire is optional. All information provided on the questionnaire will remain confidential and will not be used in the selection process. Refusal to provide this information will not subject an applicant to any adverse treatment.
All applications must specify the job(s) for which they are applying. Applicants who indicate "any job" on the application will not be considered. If an applicant is qualified and would like to apply for more than one position the applicant should indicate each position for which they are qualified for on their application. Applicants can be considered for another open position if they meet the minimum job qualifications.
Incomplete applications will not be considered. Although an applicant may submit a resume along with their application, the application form must be completed in its entirety for consideration. Stating "See Resume" is not acceptable.
Unsolicited applications or resumes will not be retained or considered. All unsolicited applications or resumes will be discarded.
Applications and resumes will be actively considered for 90 days. After that period of time, an applicant will be required to re-apply if a position becomes available.