We are 100% Employee Owned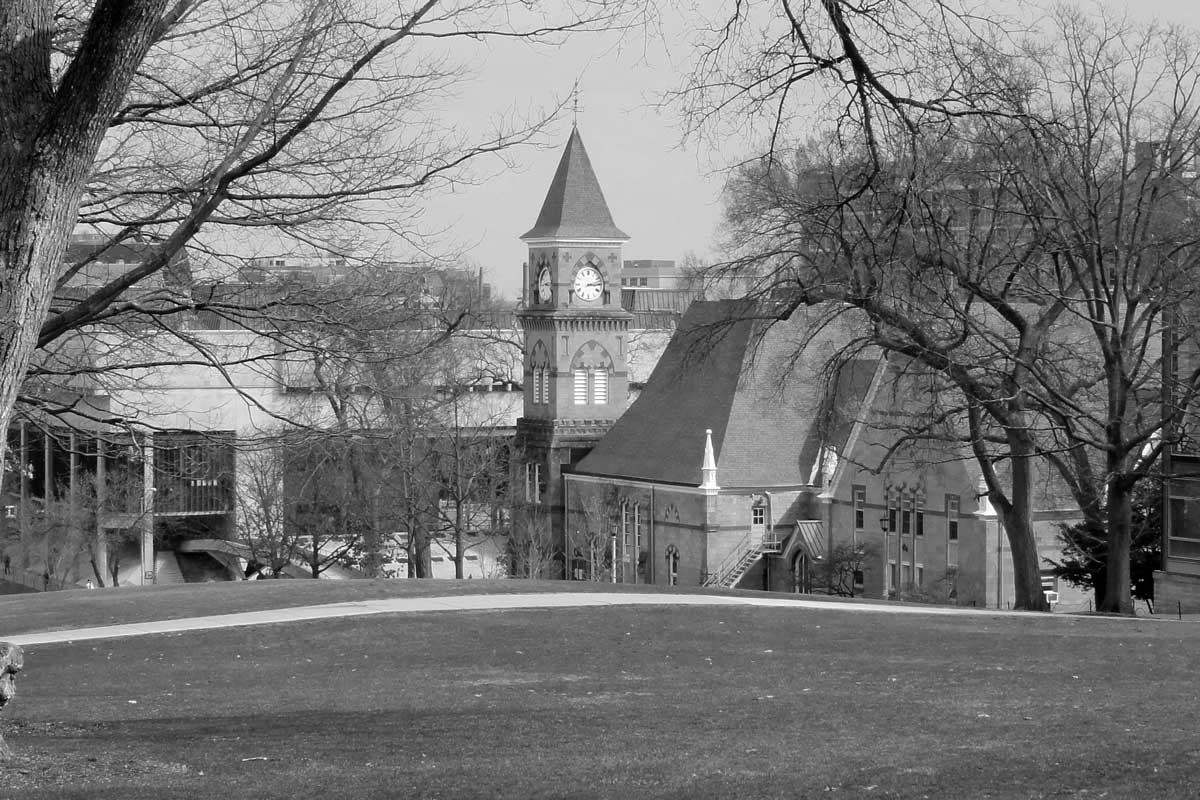 AARON STAAB
Aaron graduates from the University of Wisconsin – Madison with a degree in Civil Engineering and starts his career at Madison-based Cepek Construction as a Project Manager.
GETTING STARTED
Aaron opens and manages a branch office of Cepek Construction in Marshfield, WI. He grows the branch to have 75 employees by 1984 when the branch is closed down.
BUILDING FOUNDATIONS
Staab Construction Corp is founded, and another successful business is started with Aaron and 8 employees from Cepek Construction. The new company continues building similar projects in water and wastewater treatment with significantly less employees and equipment.
EMPLOYEE OWNED
The Employee Stock Ownership Plan (ESOP) that allows all employees an opportunity to own some of the company stock is started. During profitable years the company contributes money to the employee's ESOP retirement plan account. The plan then invests in stocks and bonds of Staab Construction as well as other marketable securities.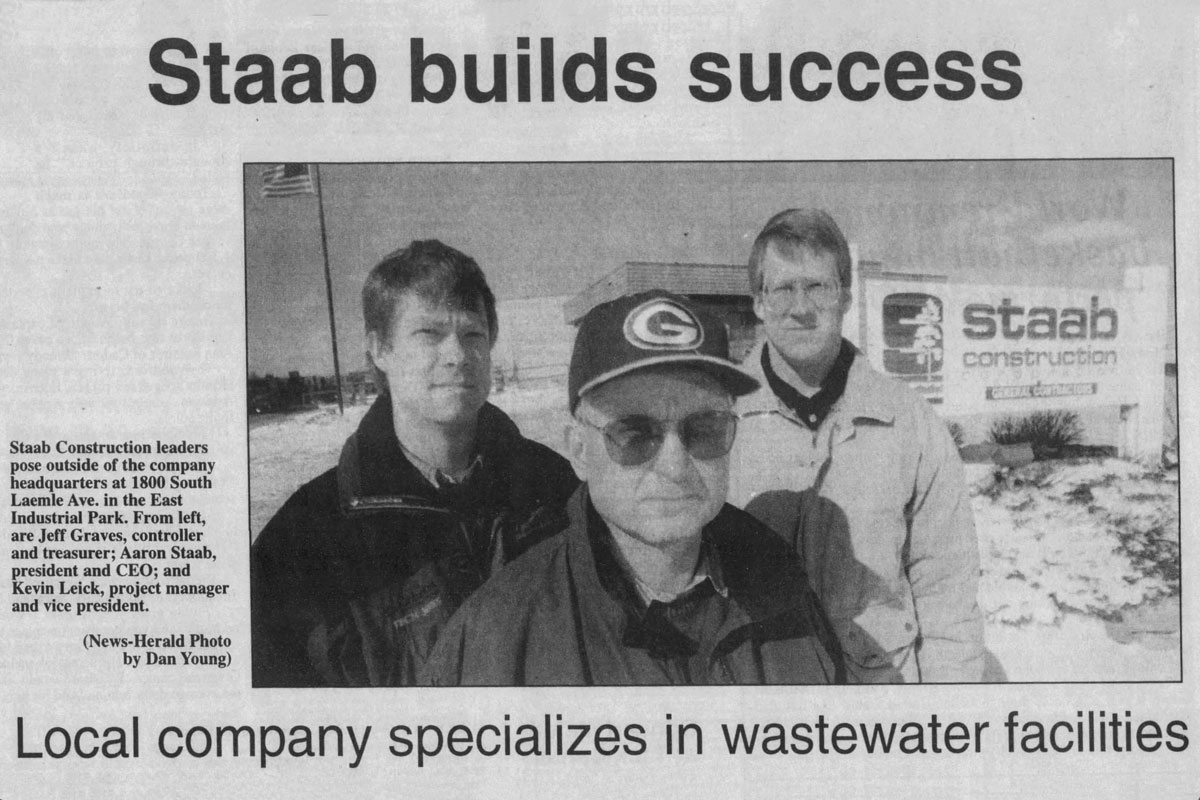 EXPANSION
More space is required as business continues to grow. Staab Construction Corp is relocated to the current office and shop facilities at 1800 Laemle Ave. in Marshfield's east industrial park.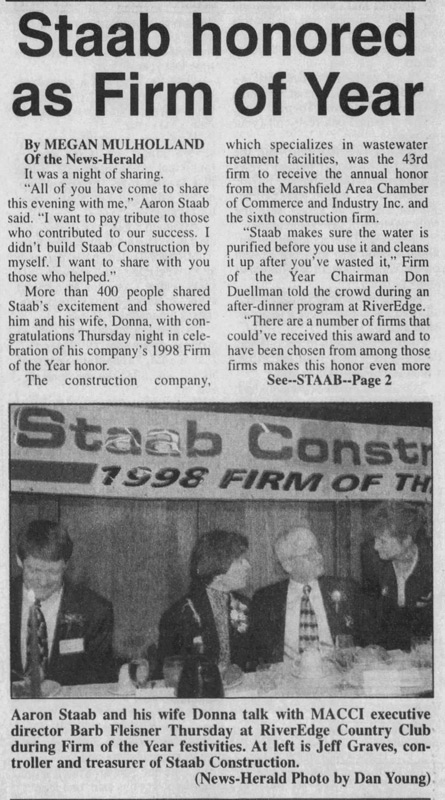 BUSINESS OF THE YEAR
Due to the continued growth and positive involvement in the community, Staab Construction Corp is named Marshfield's Business of the Year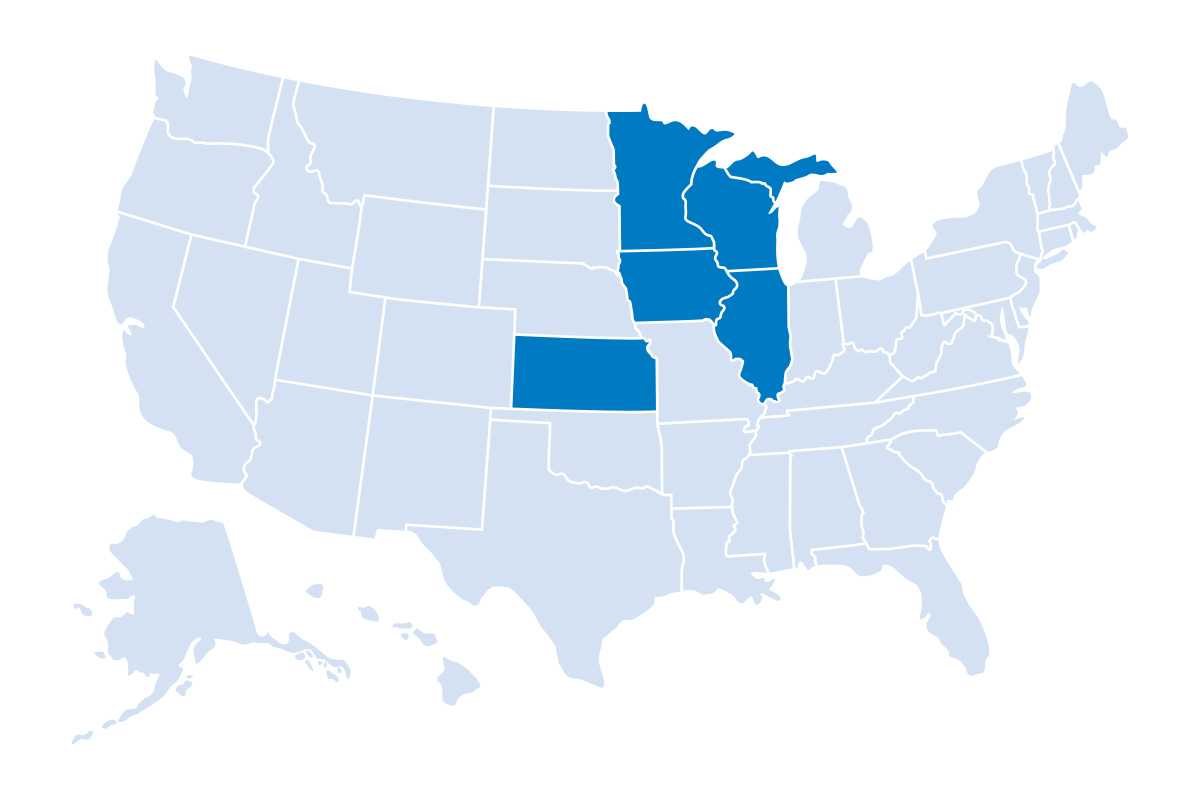 MOVING OUTSIDE OF WISCONSIN
More opportunities allow Staab Construction to work on projects outside Wisconsin. Over a four-year period, projects are worked in Illinois, Upper Peninsula of Michigan, Kansas, Minnesota, and Iowa. No turning back now!
FABRICATION EXPANSION
We outgrow our shop and fabrication facilities and double the footprint of our shop facility.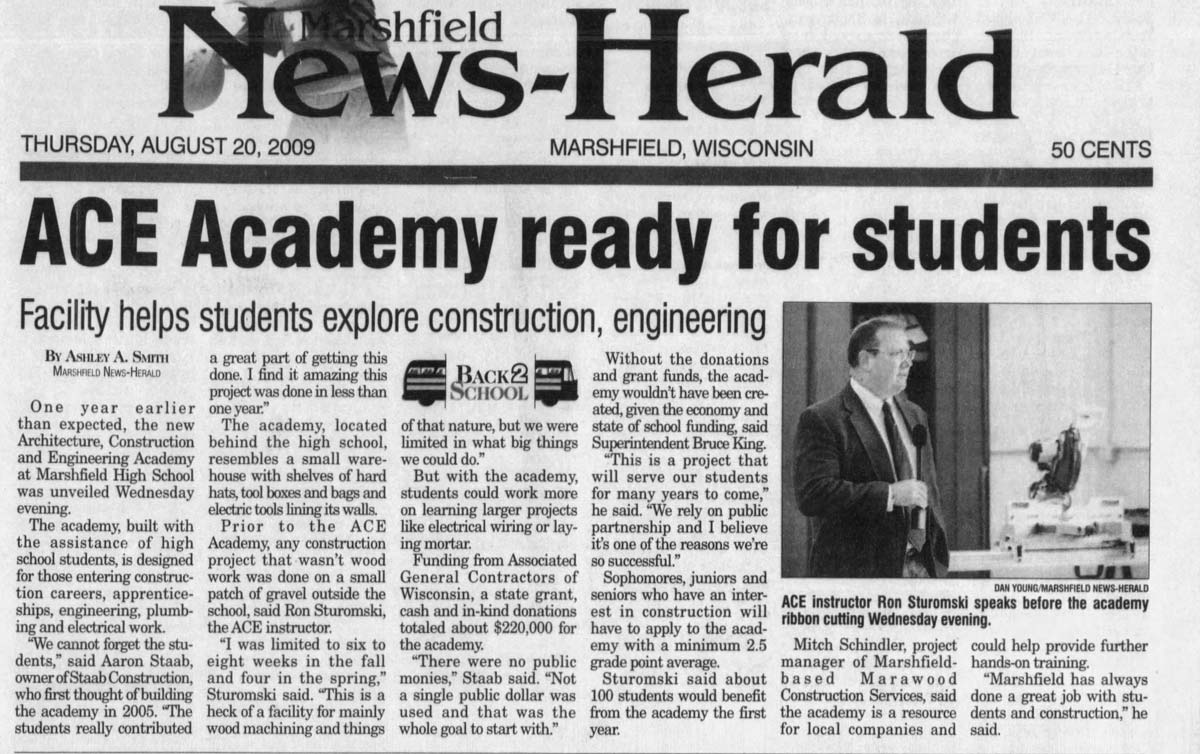 EDUCATION
Staab Construction helps establish the Marshfield High School Construction Career Academy to encourage youth to enter the construction industry. Our involvement continues to this day.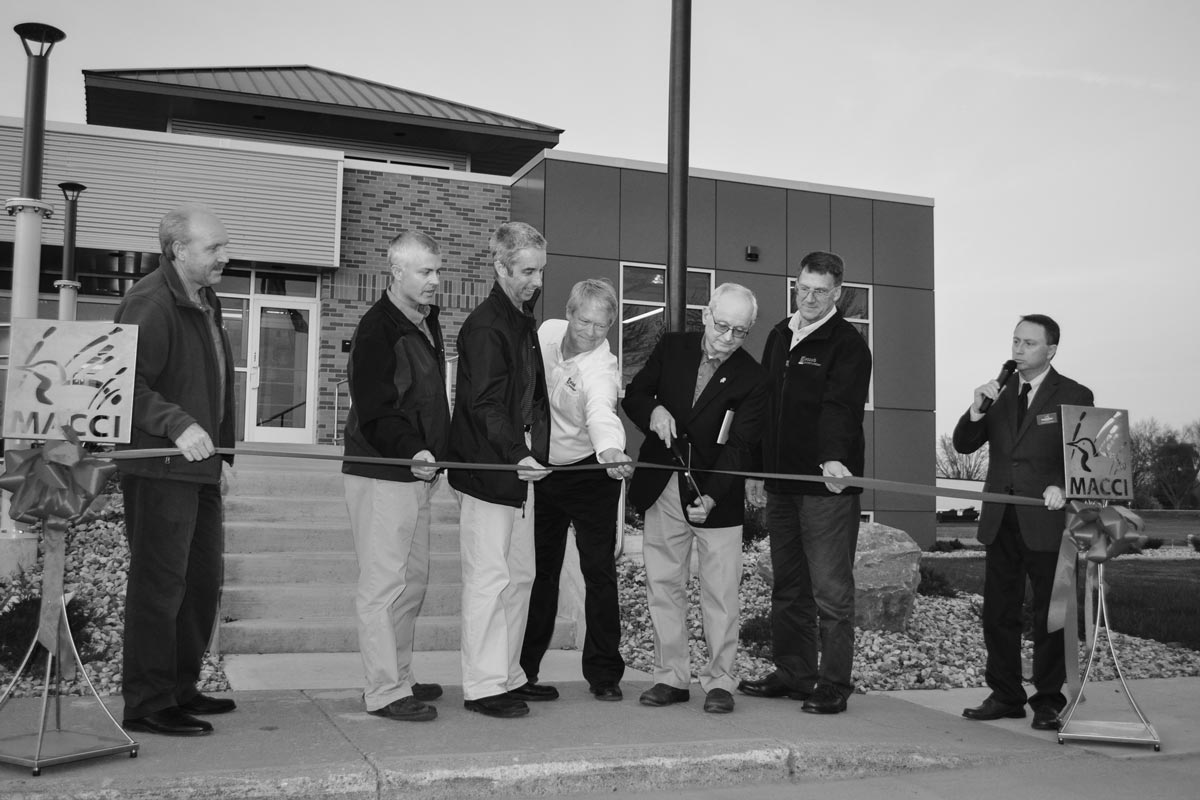 MAJOR UPGRADE
A major office upgrade is completed to meet our increasing needs.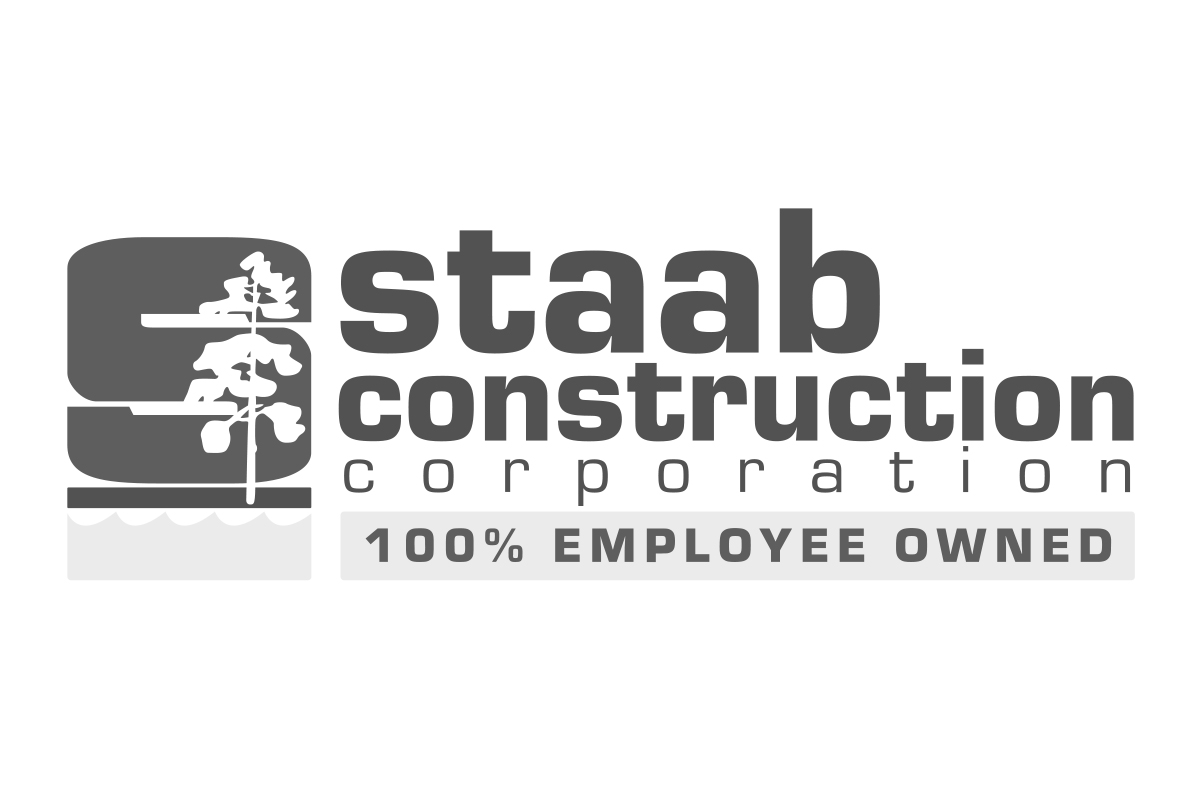 100% EMPLOYEE OWNED
Staab Construction completes the transition to being 100% Employee Owned through the ESOP program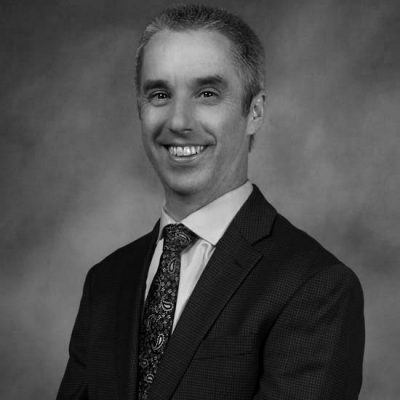 CONTINUITY
Ben Lee assumes role of President and CEO of Staab Construction. Aaron Staab continues to stay actively involved as Sr. Executive Vice President.
FABRICATION AND EQUIPMENT SERVICE
Due to continued demand for pipe and fabrication work our fabrication facility is again doubled in size, creating a separate stainless steel and carbon steel work bay. Additionally, a mechanic's bay is added to handle all of our equipment needs.
Staab is a highly successful corporation and continues to expand. Employees of the Company travel throughout Wisconsin, Iowa, Illinois, Upper Michigan, Minnesota as general contractors on municipal and industrial wastewater treatment and pumping systems, municipal water treatment and supply facilities, water control structures and dams for both public and private customers.The success of Staab Construction Corporation is attributable to the dedication and hard work invested by employees and lasting relationships developed with partners in our industry.