We are 100% Employee Owned
Our Attitude, Our Way of Life
As a company we have always strived for a safe work environment for our employees and those that work on our projects. It takes a team to build our projects.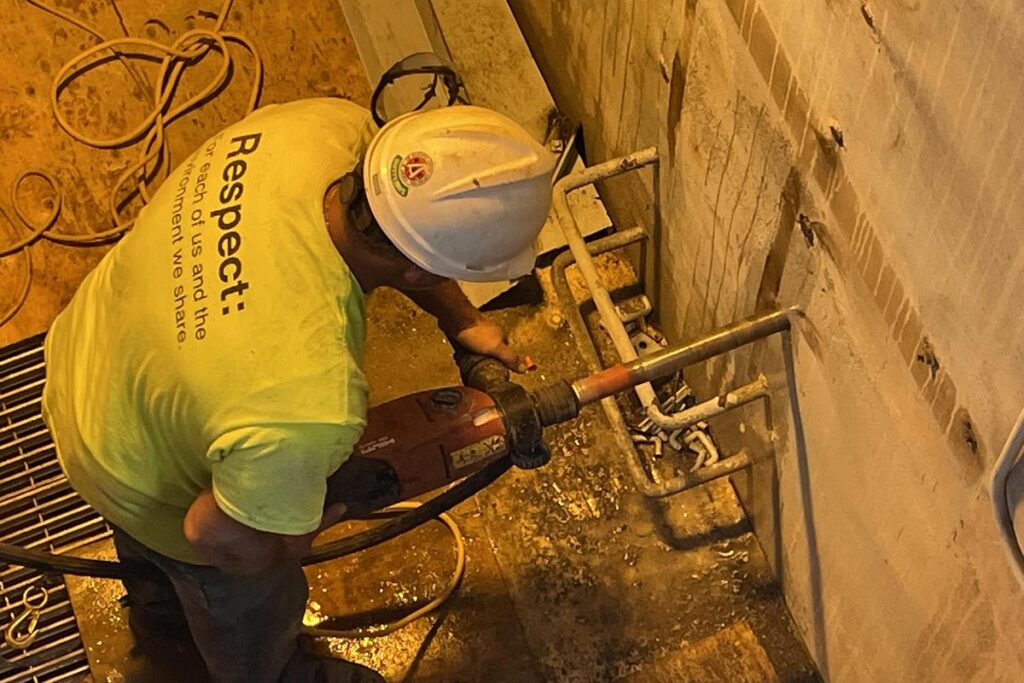 Providing safety leadership is a fundamental part of our business, so we will require individual accountability from all those involved. Staab Construction is committed to be a leader in safety training and keeping our employees informed of the safety and health in our workplace as well as current safety issues, rules, and regulations.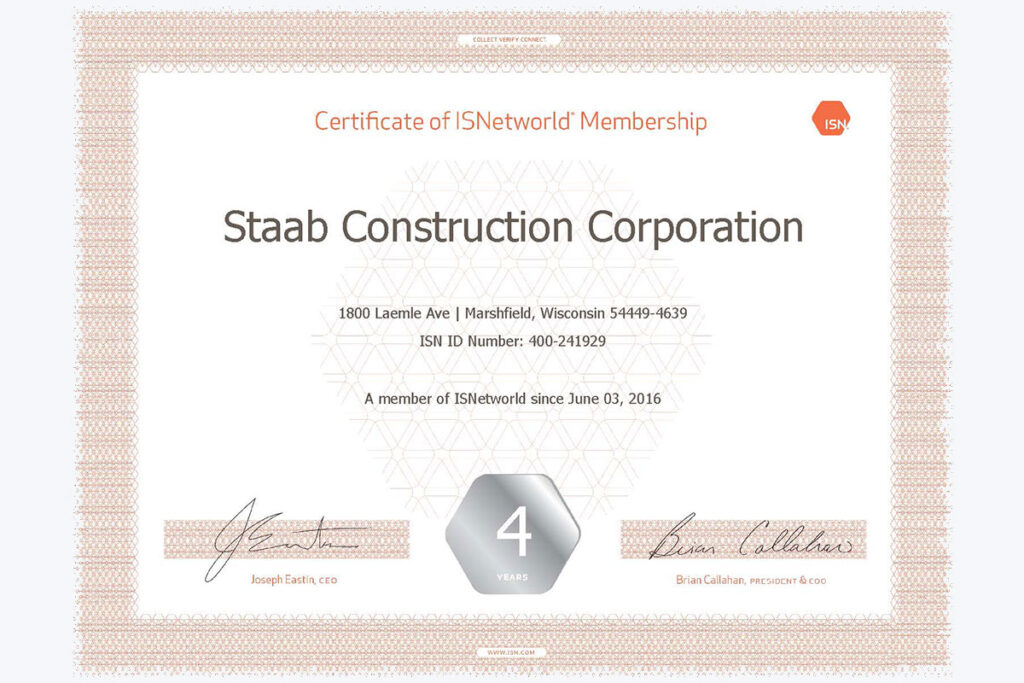 Being an active member of ISNetworld has centralized our compliance data, streamlined our reporting process, and made it easier for our clients to prequalify us for work. ISN's Review and Verification Services verifies and evaluates our health, safety, and procurement information to ensure regulatory and client specific requirements are met.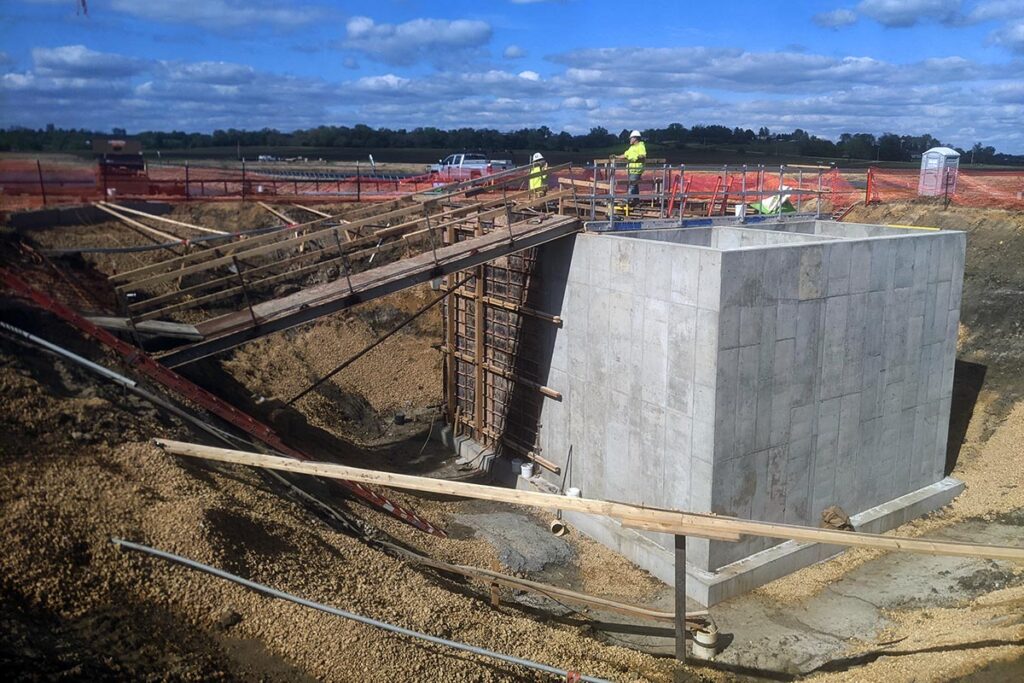 Staab's most valuable partners are our employees and the communities we work in. Safety leadership is critical so that employees and community members continue to live each day more enjoyable than the last. To support our commitment to safety, Staab has a dedicated Safety Director, continuous safety education programs, works directly with third-party safety leaders (such as ISNet World, Associated General Contractors Safety Division, OSHA Inspectors), and customer specific safety programs.
At Staab, we understand that safety is a key concern of many in the construction industry. Our workers are the engine that runs our company, and we need to keep them safe to keep our jobs going. We care about the health of employees because they are our family and key to our continued success.