We are 100% Employee Owned
Service Department Construction
We understand that when your system is not working, you want solutions quickly and cost effectively. Staab Construction has over 35 years of experience repairing, renovating, and rebuilding water and wastewater infrastructure. Our team of Service Technicians can trouble shoot and solve problems correctly and quickly, allowing our customers to stay in operation. Our service tech team includes both a WWTF certified operator and a certified water operator. We have the expertise to handle all of your issues.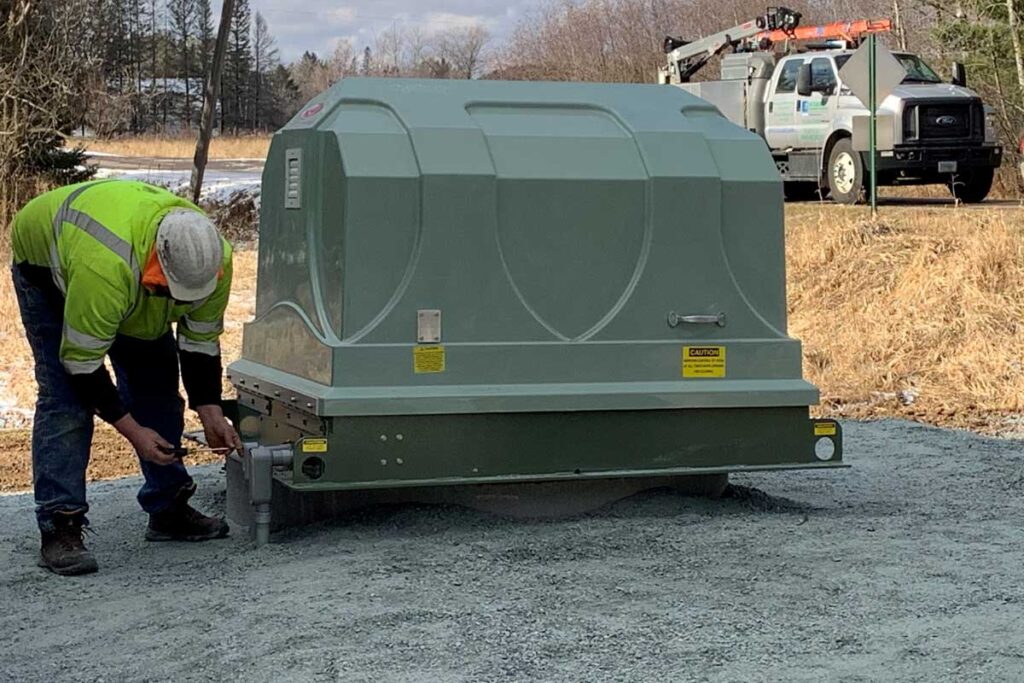 ACCREDITED TRADES PERSONNEL
A.A.S Civil Highway Technician
Carpenters
Cement Finishers
Heavy Equipment Operators
Pipe Layers
Steam Fitters
Plumbers
Mill Wrights
WWTF Certified
Water Treatment Plant Certified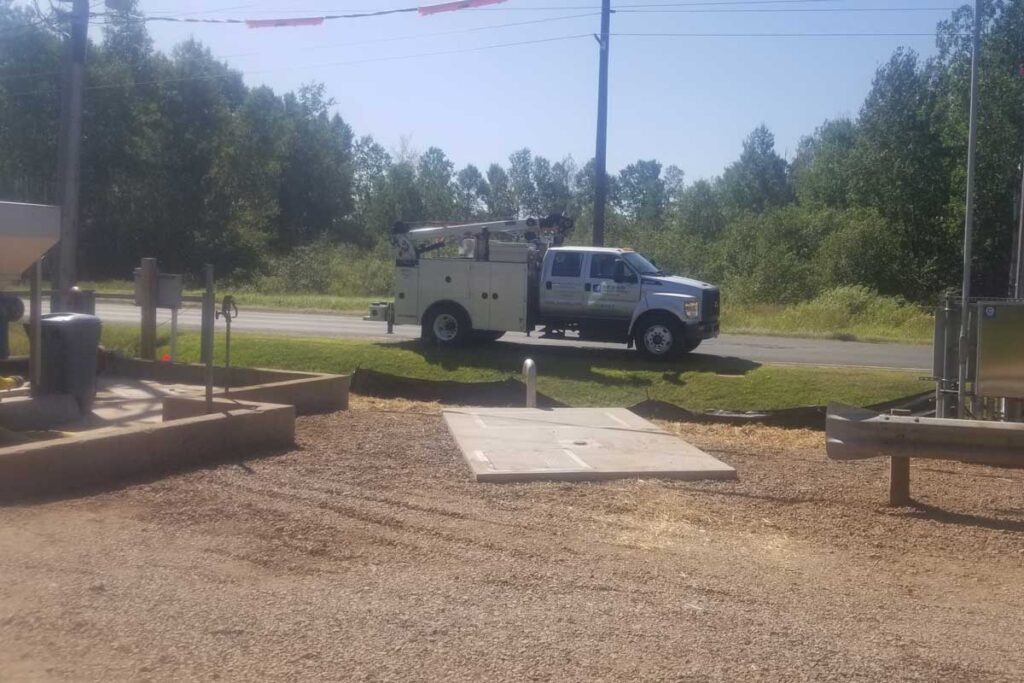 Water Treatment Operators License
Confined Space Entry
NCCCO Crane Certification
OSHA Confined Space
ASME and AWS Certified Welders
WS Structural Steel
Pump Certification
Advanced Wastewater Certification. Operators Certification #: 36260
Municipal Waterworks Operator Certification. Certification #: 36169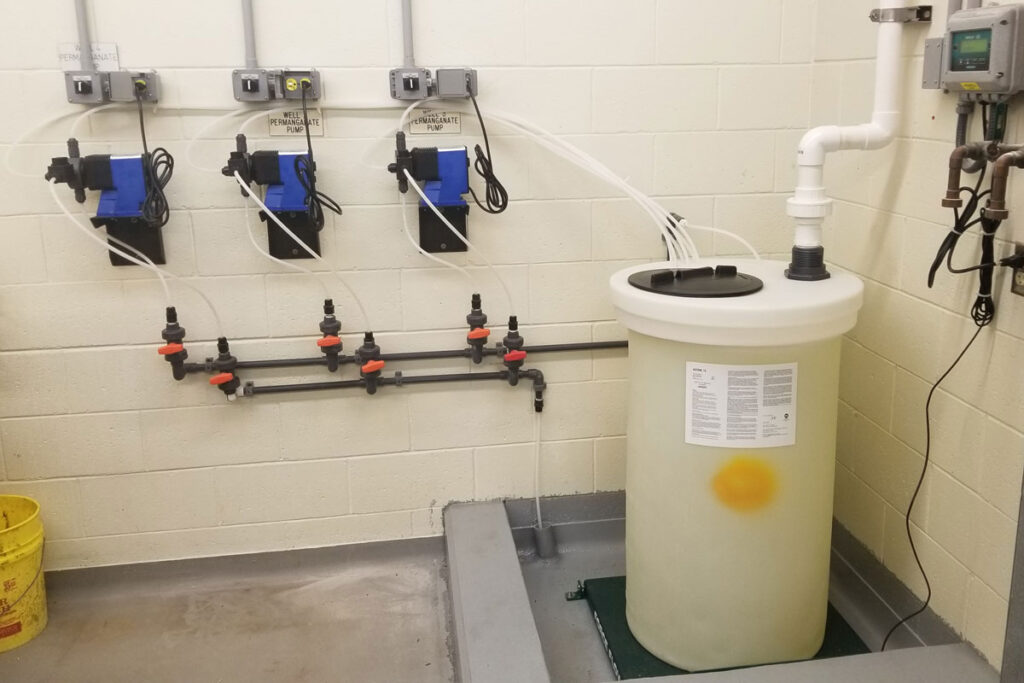 Service Truck Equipped with 2Tn Crane
21 Tn Mobile Truck Crane
Confined Space Safety System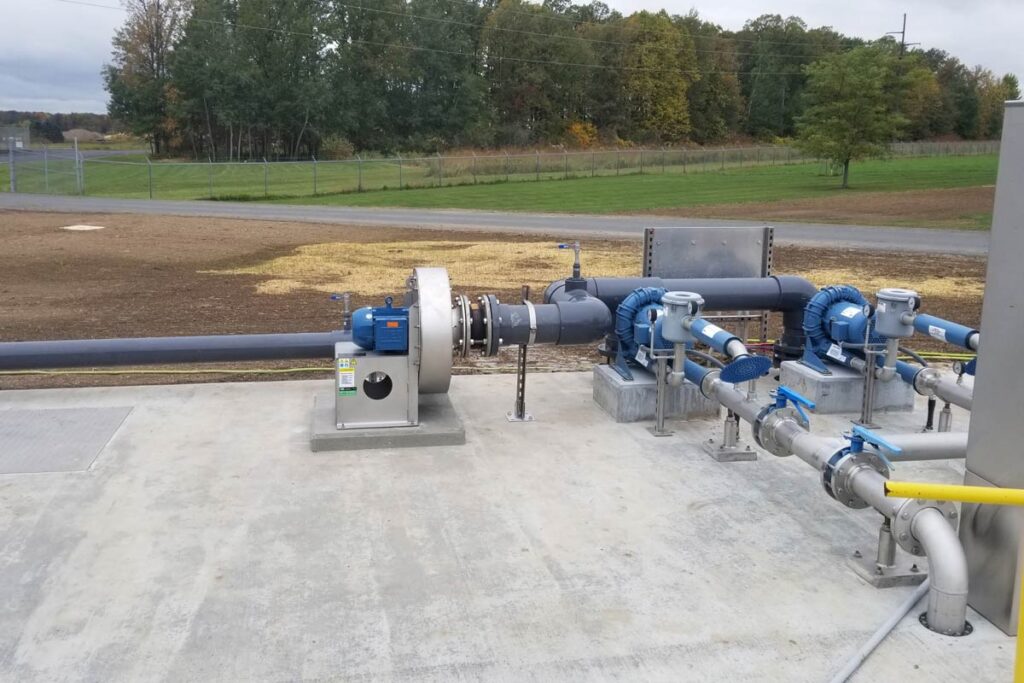 Preventative Service Maintenance Program
Tank & Filter System Inspection & Cleaning
Lift-station Rebuilds
Filter Media Removal & Replacement
Equipment Gear Drive Refurbishment & Replacements
Truck Crane Services
Warranty Support
Concrete Restoration & Resurfacing
Concrete Leak Injection
Digester Tank Cover Reconstruction
Aluminum Domes
Ground Water & Tank Dewatering
Temporary Bypassing
Watermain Repairs
Lagoon Liner & Cover Leak Repair
Manhole & Lift Station Rehabilitation
Process Piping (All materials)
Valve Rebuilds
Stop Log, Sluice, & Slide Gates
Blowers/Compressors
Waste Gas Burners/Flare System
Submersible/Exposed Pumping Equipment
Odor Control Equipment
Screening Equipment
Aerated & Vortex Grit Removal
Grinders
Sewage Mixers
Clarifier – Rectangular/Circular
Aeration Systems – Lagoon, Diffuser, Shaft Mixer
RBC's
Trickling Filters
Bio-tower Equip/Media
SBR Systems
Membrane Systems
Gravity & Pressure Filters
Sludge Digestion, Thickening, Mixers
Digester Tank Covers
Daft Equipment
Centrifuge Dewatering
We feel Staab is an outstanding contractor to work with because of their eagerness to get the job done —and done RIGHT! That is so hard to find.
Katie Goin | Wastewater Manager| City of Cumberland
Service Project Portfolio