We are 100% Employee Owned
Complex projects require precise layout to ensure proper alignment and fit-up. Utilization of BIM 3D modeling allows Staab Construction to prefabricate assemblies in a controlled environment. This approach provides quality, accuracy, and accelerates onsite production. Our knowledgeable team of designers, fabricators, and craftsmen take great pride in delivering quality products regardless of complexity, configuration, and size. Not only does Staab fabricate it's own products, we also fabricate product for other contractors nationally.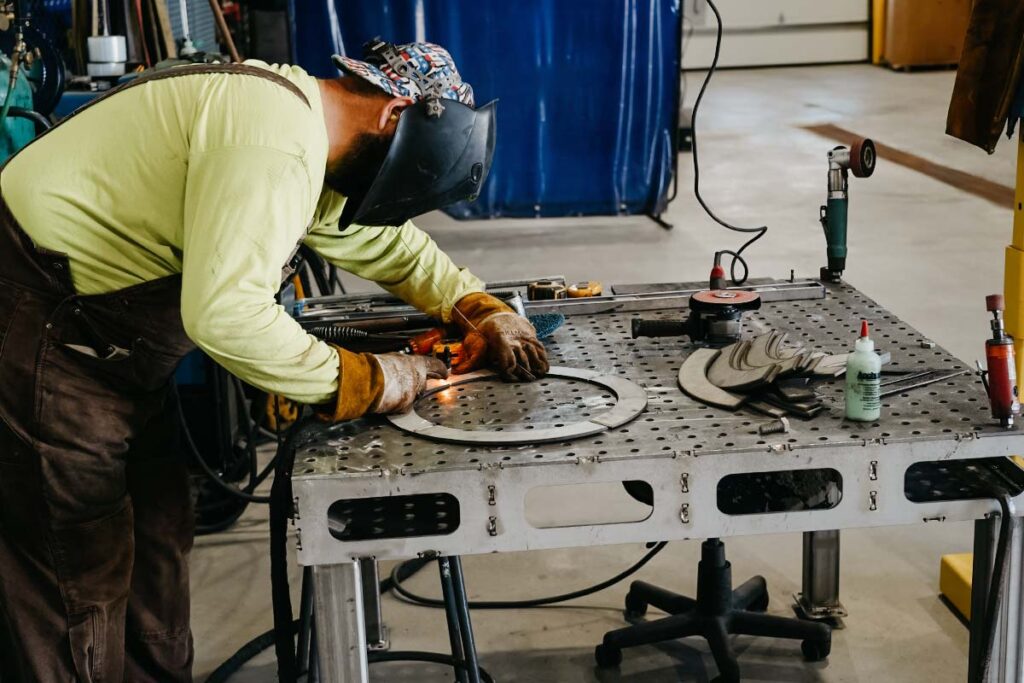 Drafting Manager & Technician
Procurement/Scheduler
Fabrication Supervisor
Certified Fabricators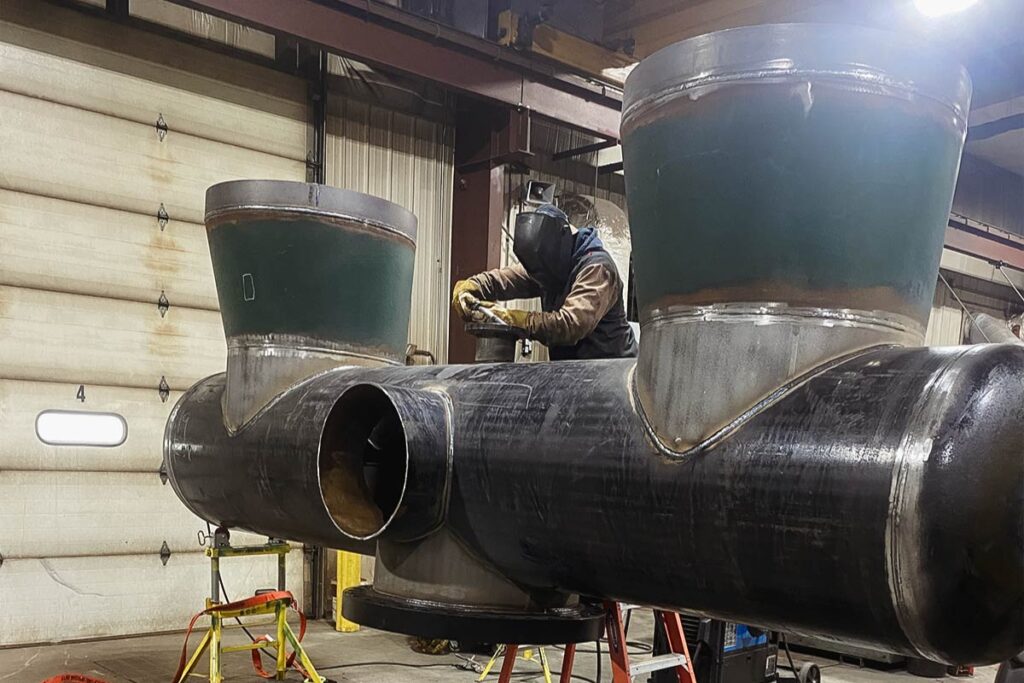 CERTIFICATIONS & TRAINING
ASME Process Piping
AWS Structural Steel Certification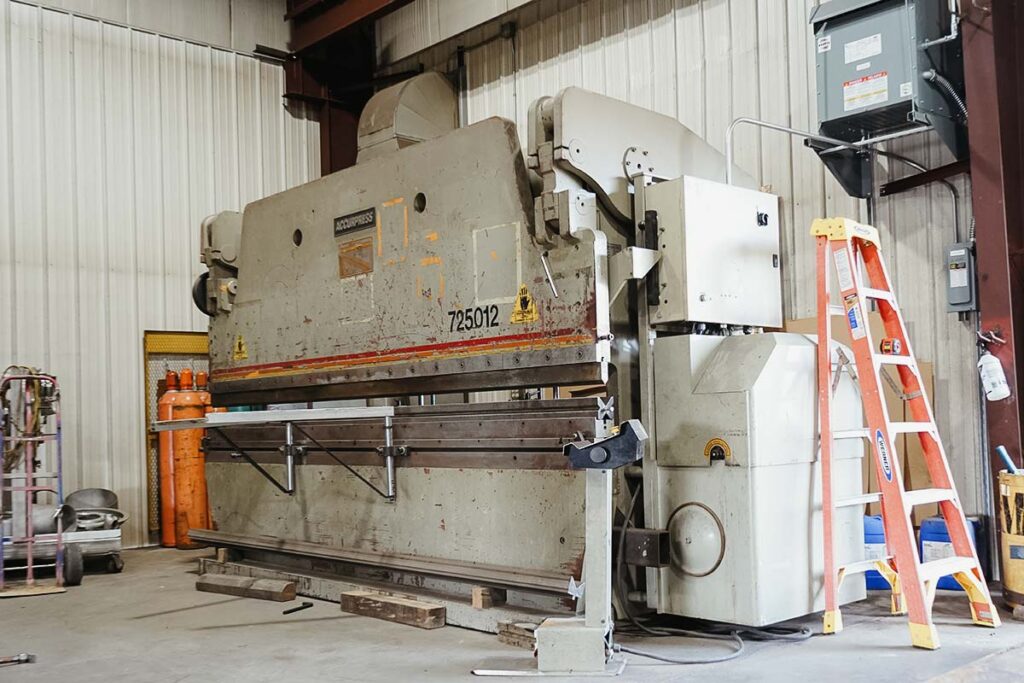 Plasma Cutting Table
Break & Shear
Overhead 5 Tn Cranes
Welders – Stainless, Carbon, HDPE, Ductile Iron
Shop Sandblasting
Stainless & Carbon Isolation
Pipe Fabrication
Pipe Support Systems
Misc. Building Metals
Custom fabrication
OEM Fabrications
Shipping/Receiving 
Staab Construction has been a reliable, cost effective, competitive, and quality pipe fabricator supplier for the SFCSD Phase 1 Expansion Project providing all stainless steel fabricated pipe for Hydro Construction Company. Their attention to detail with shop drawings and coordination with delivery to job sites has been top-notch. They joined the project at the 60% design phase, and were able to provide cost estimates and constructibility design review through the final design stages of the project to help bring material prices within budget. We consider Staab Construction to be one of our top pipe fabricators and look forward to future projects together.
Chad Oeltjenbruns | Project Superintendent | Hydro Construction Colorado
Fabrication Project Portfolio