We are 100% Employee Owned
Earthwork and Utility Construction
Earthwork & Utility construction is unique, risky, and challenging when considering the potential unknown variables. Staab's Professional Engineering staff understands geological soil types, ground water hydrology, and construction methods to handle complicated excavations with unusual characteristics. Staab will design and install the required earth retention system, install utility bypass diversions, and complete ground water dewatering ensuring a safe and stable excavation. We have years of experience in all manners of underground process pipe, utility, and storm sewer installations as well as manhole and vaults.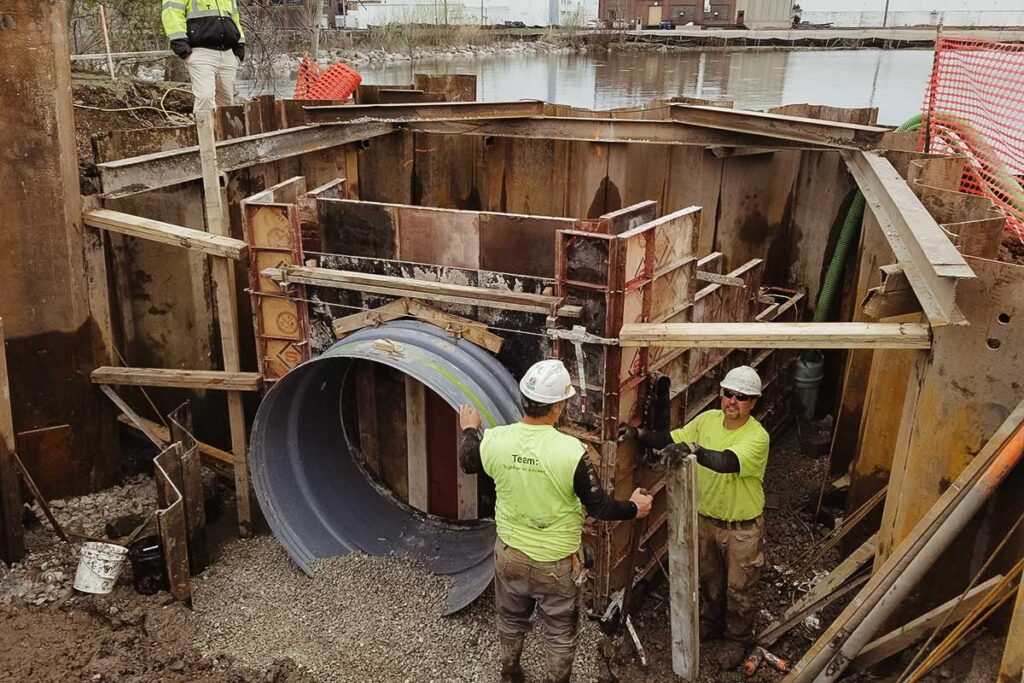 • Earthwork Division Manager
• Civil Professional Engineers (IA, MI, MN, & WI)
• Earthwork Project Managers/Estimators
• Earthwork & Utility Coordinators
• Pipe Layers
• Heavy Equipment Operators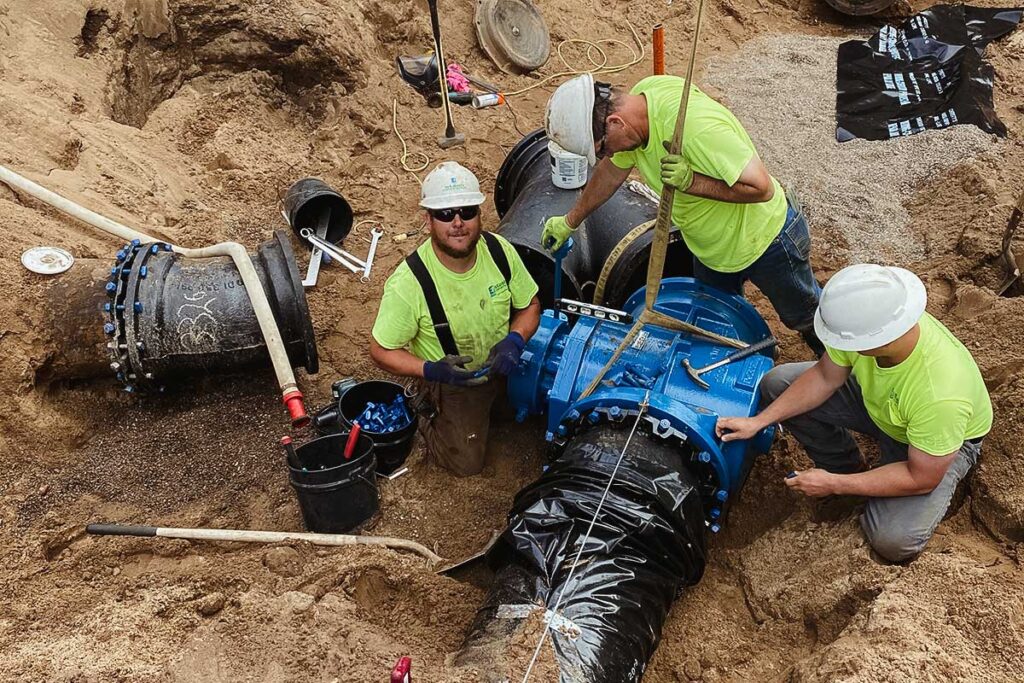 CERTIFICATIONS & TRAINING
• Confined Space Entry
• OSHA Trenching & Excavating
• OSHA 30 Hour
• AAS Civil Technician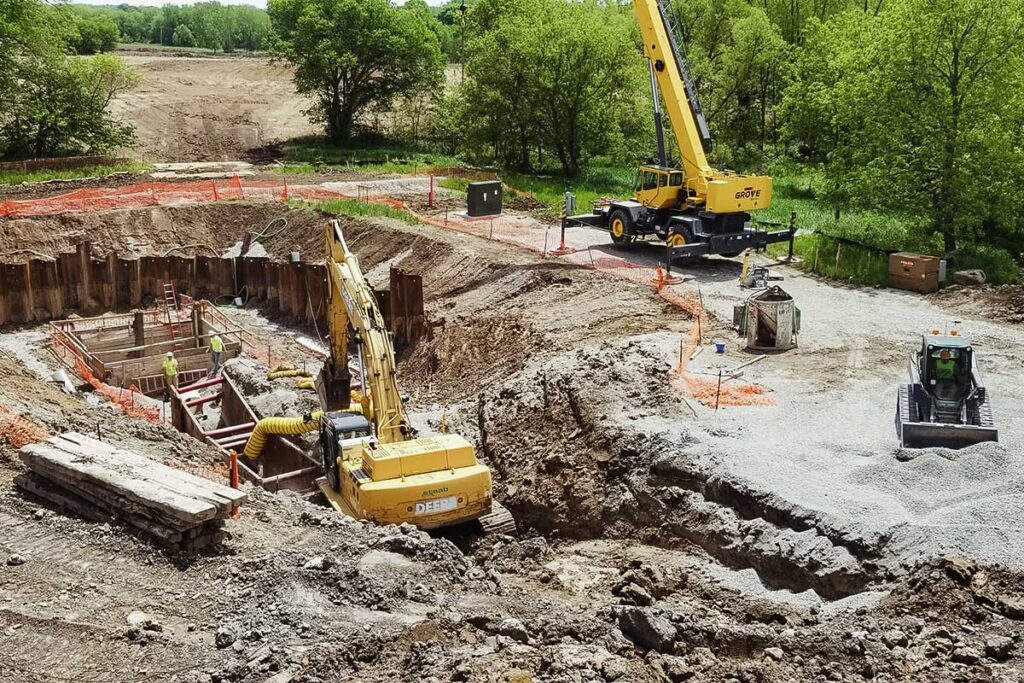 • Grading & Excavation Digitizer Software
• 3D Machine Control GPS Guided Equipment & Software
• Backhoes, Dozers/Skid Steers, Compactors
• Trench Shields
• Sheet Piling & Vibratory Hammer
• River Barges
• Dewatering Wells/Pumps
• Bypass Pumping Equipment
• General Site Grading
• Structural Excavation
• Utility Process, Sewer, & Water Piping
• Ground Water Dewatering Systems
• Temporary Treatment Bypassing
• Landscaping
• Filtration Treatment (RSF, SAGR)
• Pond Liner, Baffles, Covers
• Engineered Earth Retention Systems
• Earth and Water Control Structures
We have worked with Staab since 1984 on over 15 of our water control structures.
They are easy to work with and very responsive to our needs. We have been very satisfied with their work.
Martin Potter | President | Cutler Cranberry
Earthwork & Utility Project Portfolio