Careers at Staab Construction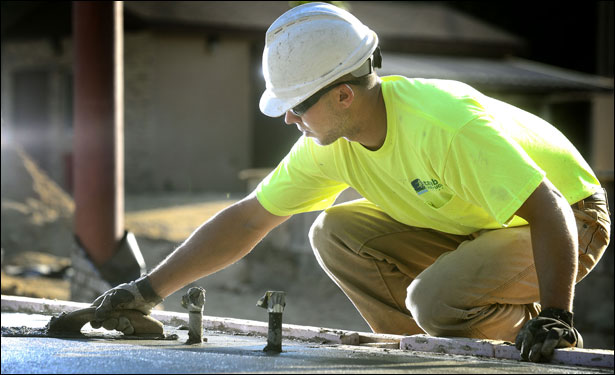 Considering a Career in Construction?
Consider employment with the Staab Construction Team today! We have a reputation as a great place to work with growth opportunities for employees at all levels. We hire many positions including laborers, equipment operators, process pipe & equipment installers, carpenters, cement finishers, project managers, project assistants and drafters at all experience levels.
At Staab Construction we set you up for success through a variety of ways including:
Weekends at Home

We know family and personal time is important. Because of this, job crews normally work four 10-hour days to allow employees longer weekends for personal and family time.
Education and Mentoring

All full time employees are offered a variety of growth and education opportunities including apprenticeship programs, supervisor training programs and career pathing.
Quality Tools and Equipment

You will provide standard non-power hand tools only. The company will provide power and special tools and equipment necessary to make your job run smoothly and efficiently. The company in committed to maintaining its equipment in excellent working order.
Earn Excellent Wages

Your skills and experiences will be well rewarded with annual cost-of-living, merit and promotion raises to eligible candidates.
Receive Outstanding Benefits

In addition to excellent wages, you will have one of the best benefit packages in the industry, including Health Insurance, Profit Sharing, Short-term Disability Insurance, Long-term Disability Insurance, Pretax Child Care Benefits Plan, Pretax Unreimbursed Medical Expense Plan, a variety of Retirement Plans, Leave of Absence Plan (Vacation, Sick, Holiday, etc.), Subsistence Pay when working more than 50 miles from your home, Employee Assistance Plan offering professional consultation, evaluations, and solutions for personal and work-related issues.
100% Employee Owned Company

The benefits of being employee owned through an ESOP can be significant. According to The ESOP Association, employees of employee owned companies enjoy significant advantages over employees of other companies. Research has shown that companies that are employee owned pay higher wages to employees, pay better benefits, and provide significantly greater retirement income for employees than non-ESOP companies.
---
What makes our founder, Aaron Staab, most proud about his company?
Without a doubt, it is our employees. They have built this company into what it is today. Without them, we wouldn't have the excellent reputation we enjoy in our niche market of water and wastewater facility construction.
We are an Equal Opportunity Employer; we do not discriminate on the basis of race, religion, color, sex, age, national origin, or disability, veteran status or any other basis prohibited by state or federal law